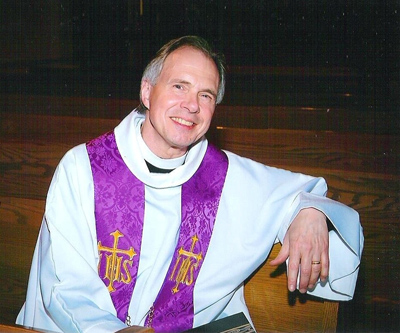 Pastor Robert Mountenay
In Matthew 25 Jesus describes the commendation of the righteous at the end time, saying, "I was hungry and you gave me food, I was thirsty and you gave me something to drink, I was a stranger and you welcomed me, I was naked and you gave me clothing." The righteous are surprised at these words and ask, "When did we see you" in these straits? The Lord responds, "Truly I tell you, just as you did it to one of the least of these who are members of my family, you did it to me." The response of the righteous in Jesus' story is automatic – there is no expectation of reward – they do what comes naturally!

Heart 'n Hands Mission serves the poor, not because its volunteers want rewards or recognition, but because God wants us to address needs in our communities. The work of Heart 'n Hands is a loving response to God's generosity to us. God's people do God's will, and, as we perform God's will, those whom we serve encounter God. Through this ministry we have been blessed to be a blessing to our urban neighbors. I am proud to have Heart 'n Hands Mission as a ministry of St. Timothy Lutheran Church.